Magnolias Boutique Projects
Magnolias Boutique is a small town shop in Port St Joe, FL. They sell women's clothing options and wanted an online presence where their repeat customers could shop from home as if they were in a vacation spot. I built them a website that consumers could take home from their vacation and continue shopping at their favorite boutique! Since the site was built, Magnolias has been able to grow their revenue and customer base by triple amounts.
Below are examples of the homepage, Product page, Customer Login Page, and Checkout page.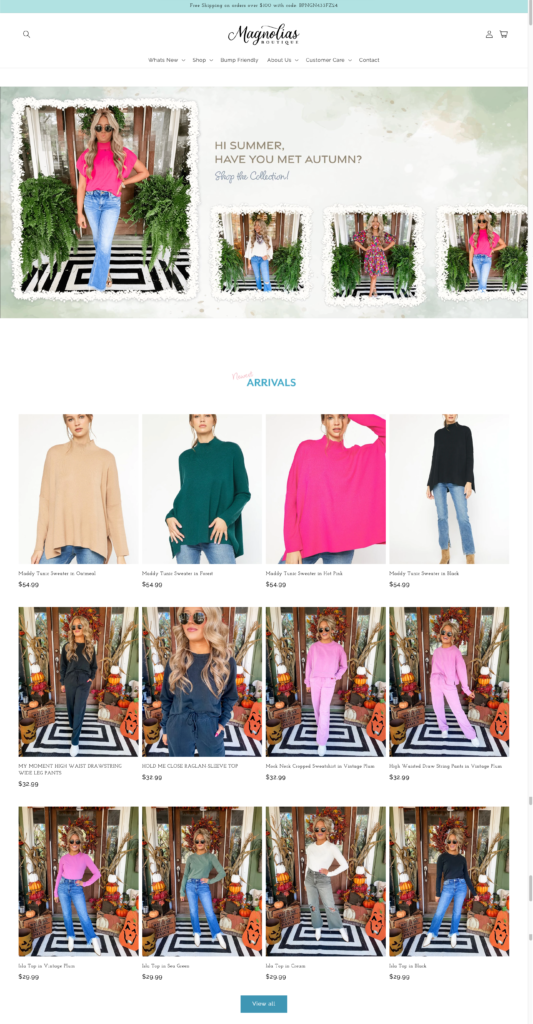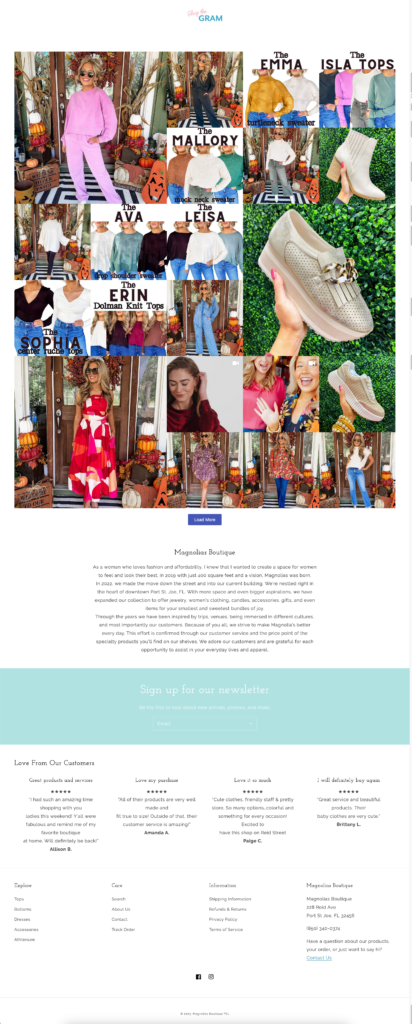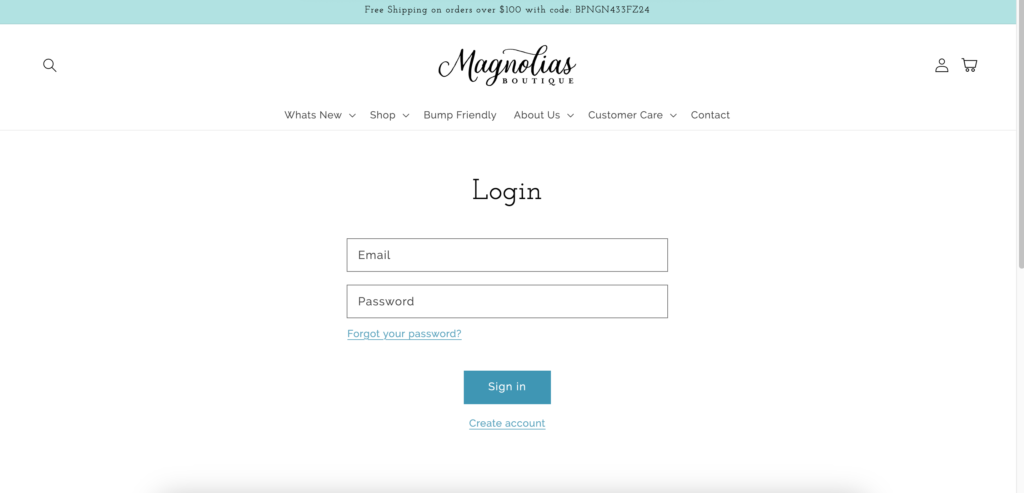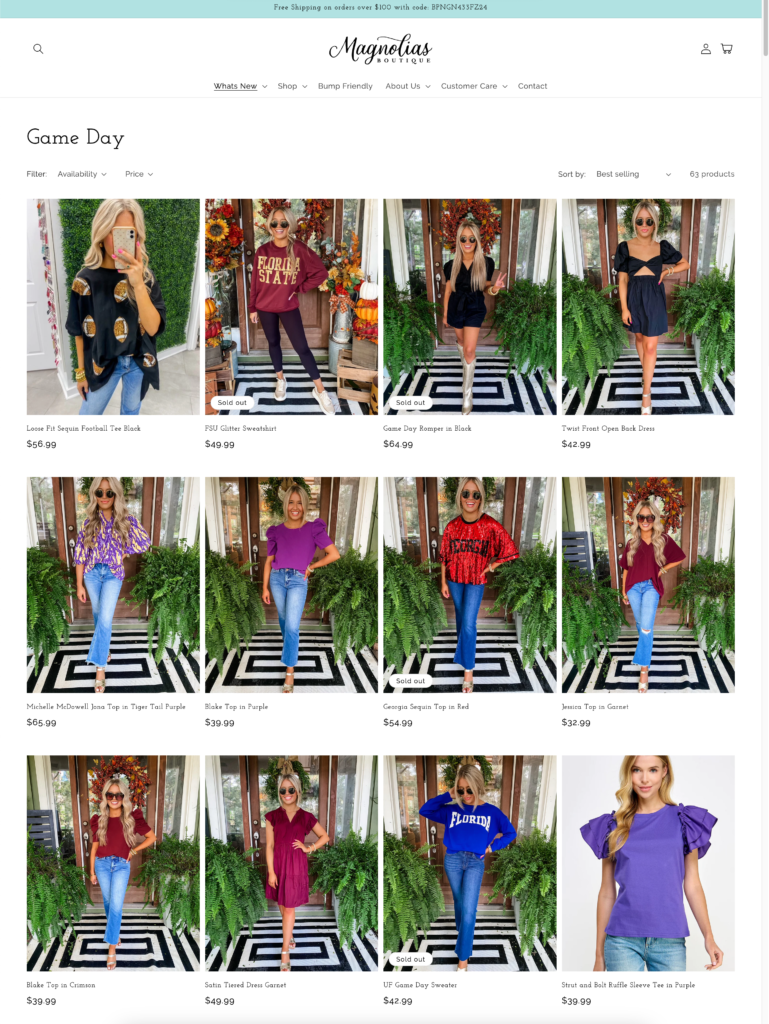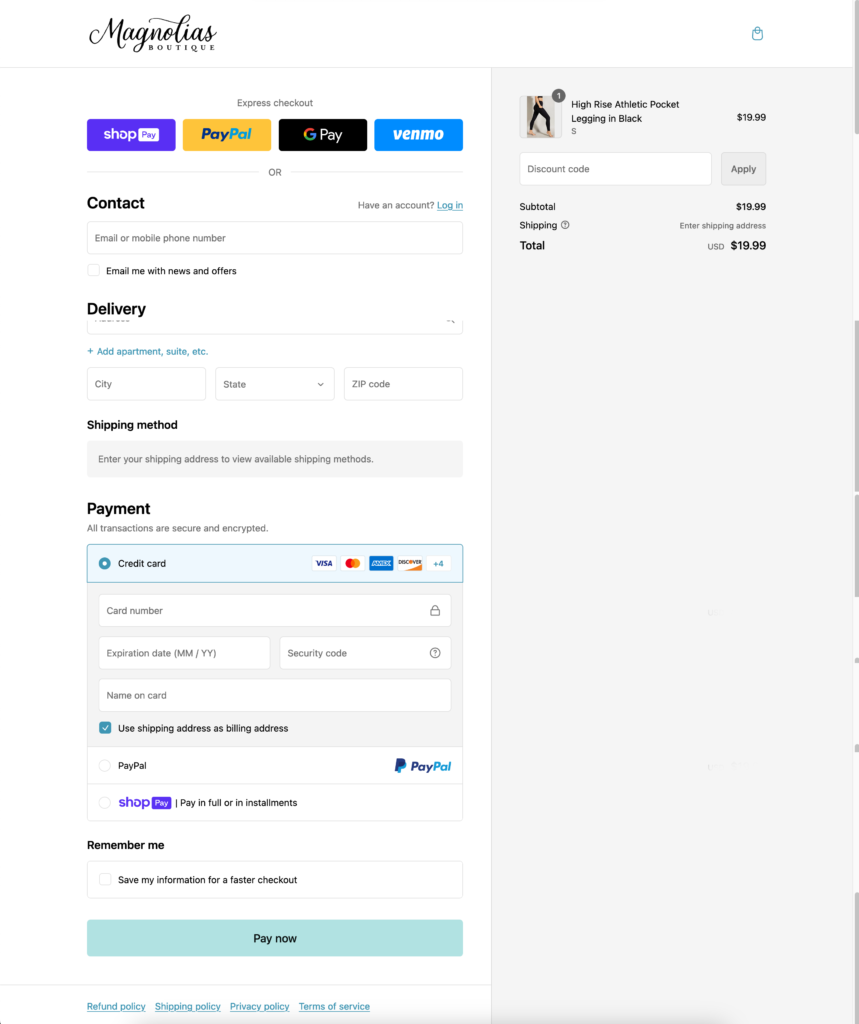 Whats the next chapter look like in my career?